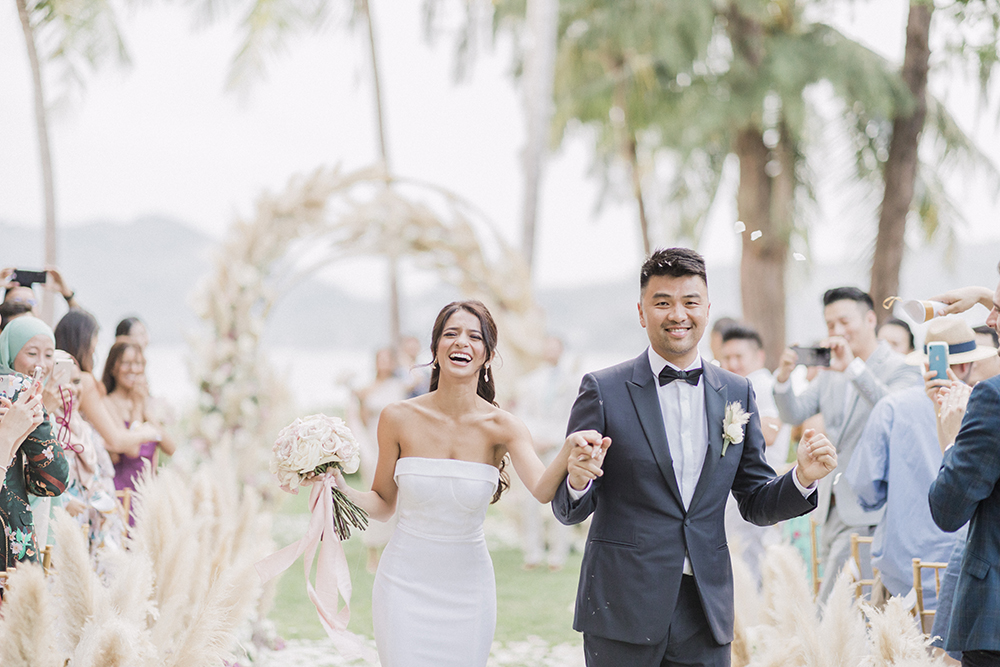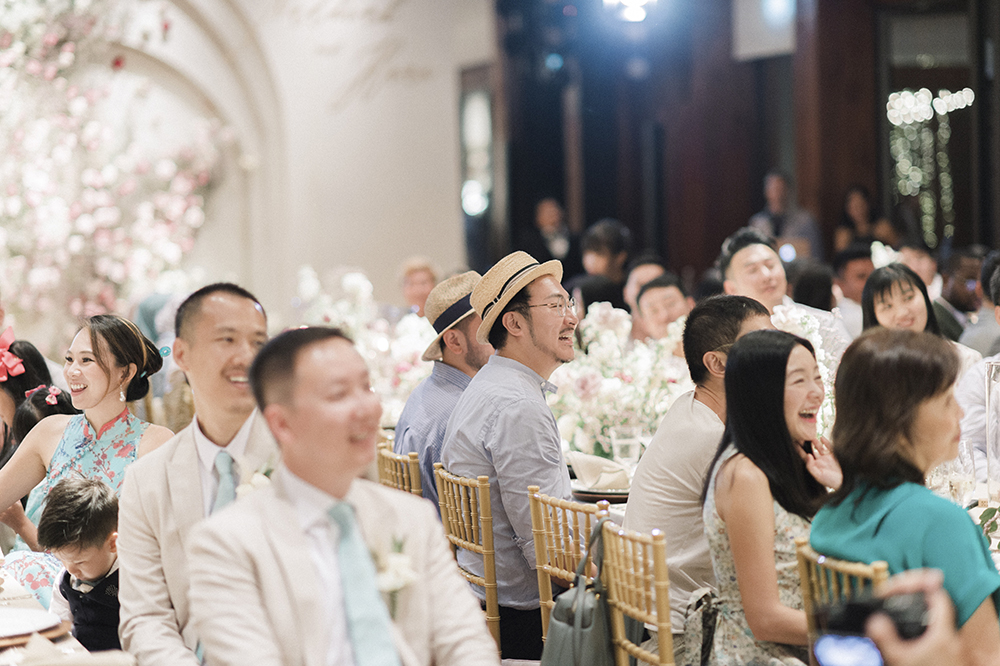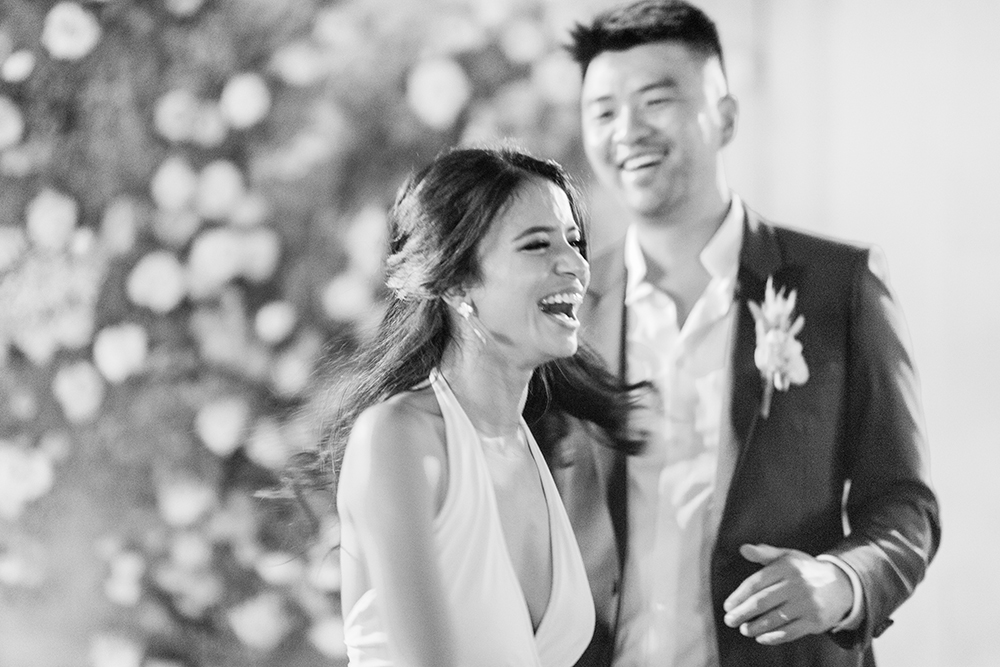 "Our venue was at the incredible Rosewood Phuket, on a garden facing a private beach and Andaman Sea. We chose this location because Phuket is a midway for our families and friends, and it's also where we started to realize we really liked each other when we were first dating. It was perfect, completely surrounded by lush tropical trees, which felt so intimate and dreamy. The theme for the wedding was romantic floral elegance. I wanted the theme to capture our personality and style, so everything was really tasteful and timeless, but still fun and not stuffy."
Said the bride, Nadharh
The lovebirds kept the Chinese traditions by having a tea ceremony with closest families in the morning,
and had a dreamy botanical garden ceremony in the late afternoon, featuring the most beautiful pampas grass decorations and romantic string lights,
followed by cocktails and an indoor dinner reception that consisted of a first dance, fireworks and afterparty which is my absolutely favourite.
The bride Nadharh is full of style, grace and a perfect definition of elegance.
I loved her minimal yet stunning Lee Grebenau gown, loved the intimacy throughout the whole day,
loved every single minute we spent together in Phuket.
Such a dream wedding indeed!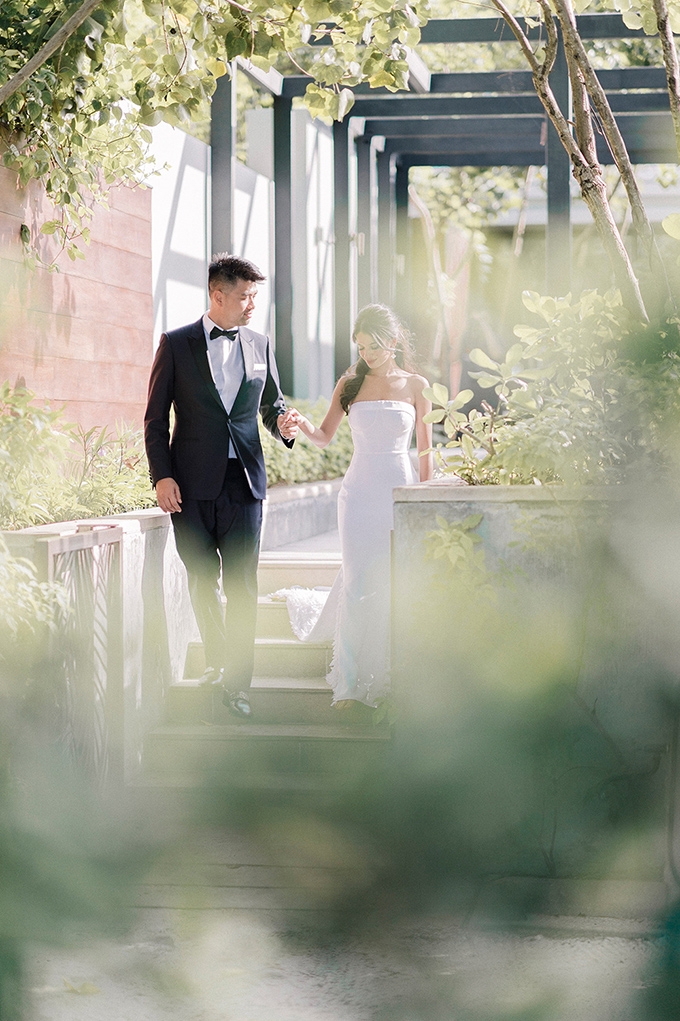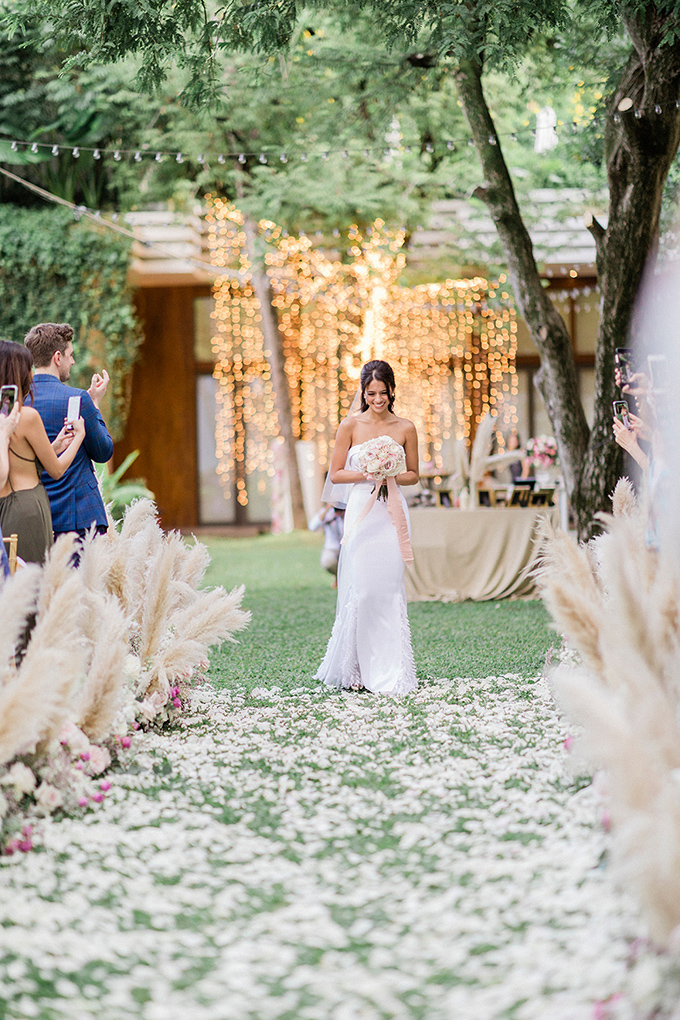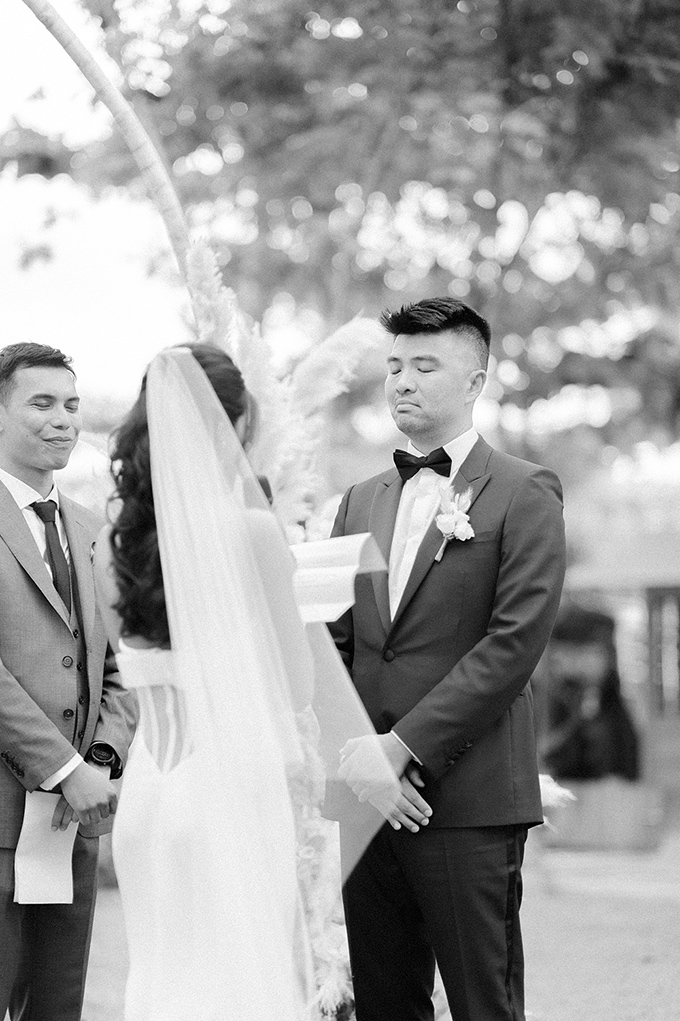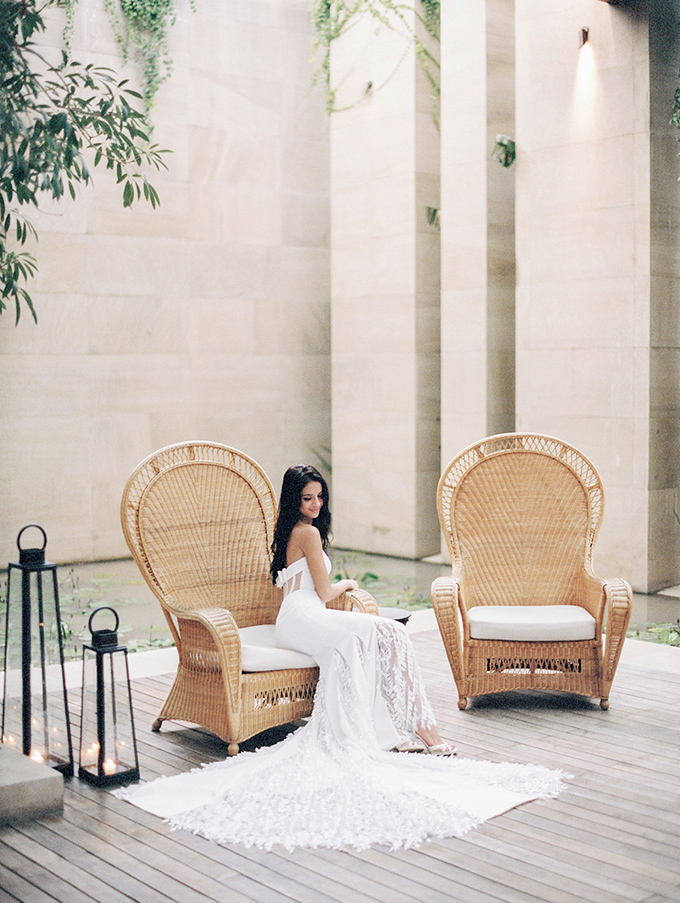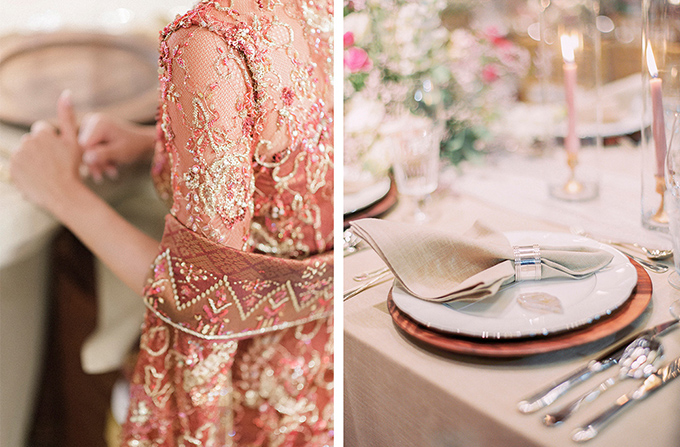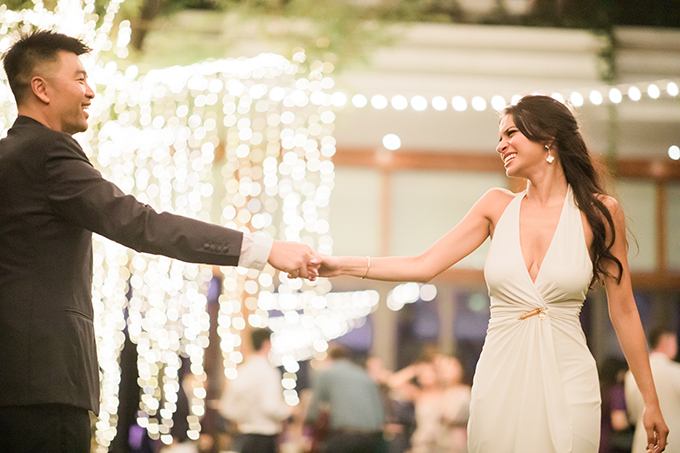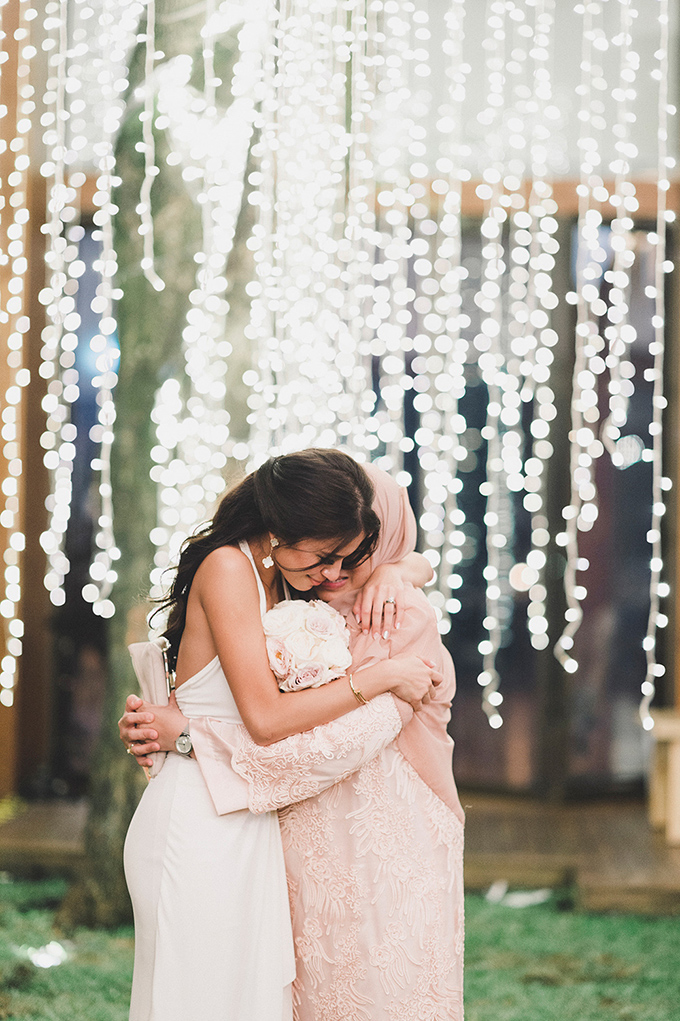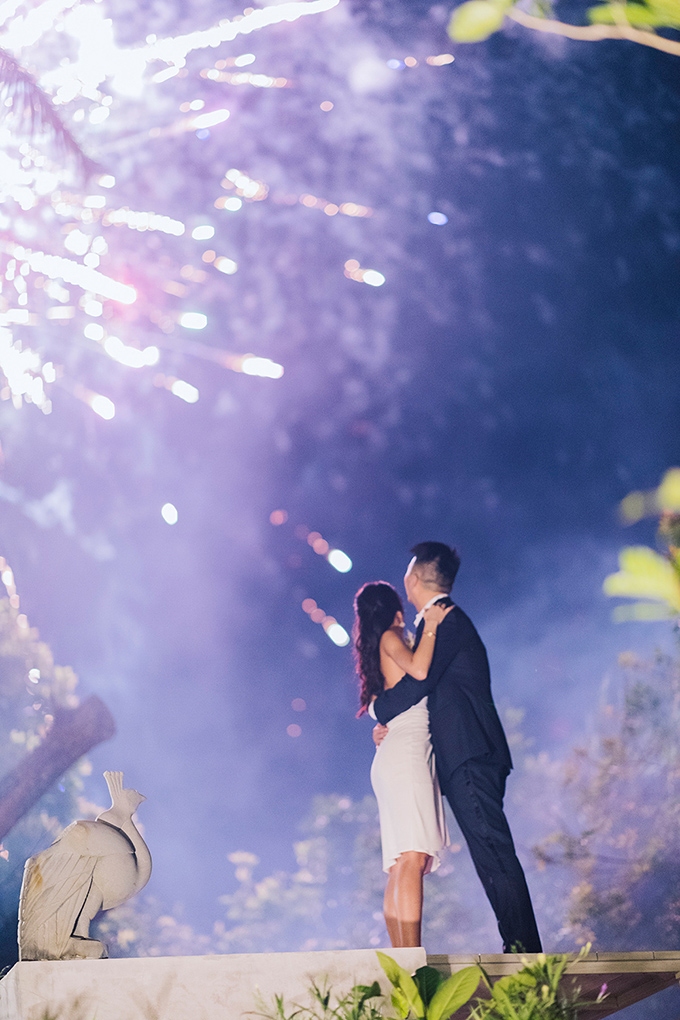 Photography: Jenny Tong
Wedding gown: Lee Petra Grebenau   //  Tuxedo: Dior
Wedding planner: The Bridal Planner   //   Flowers: IAM flower co
Venue: Rosewood Phuket