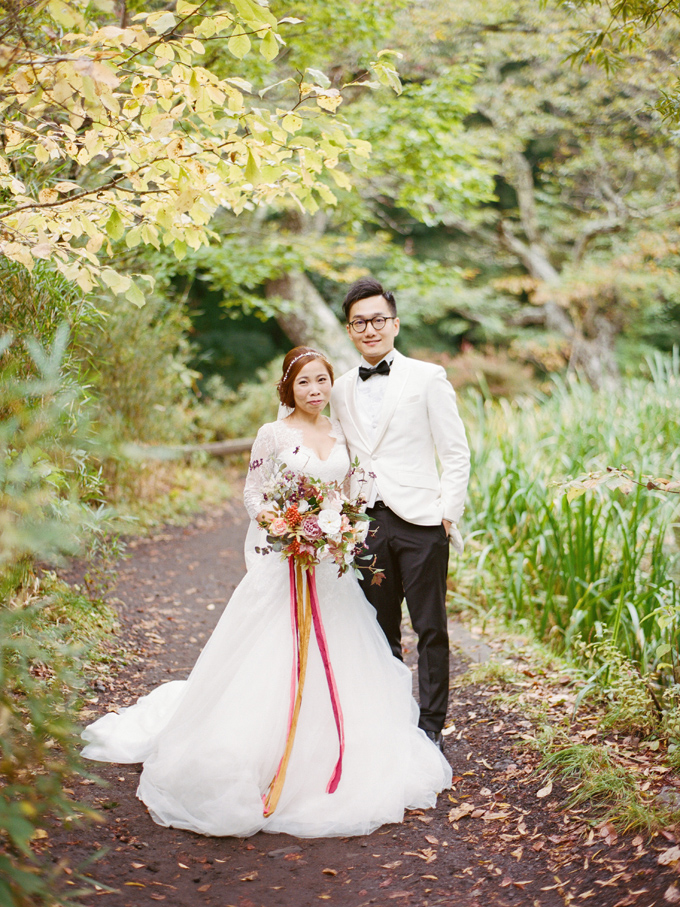 Sucrose & Yik's wedding at Karuizawa, Japan is something that I will never forget.
Espeically when their ceremony was held at a very lovely but solemn wooden church (輕井澤高原教會).
Surrounded by beautiful autumn vibes they exchanged their vows, under all the blessings of their intimate families and friends.
Due to the local policy, I wasn't able to photograph the ceremony, which is such a pity for me.
But I'm so grateful that Sucrose & Yik still decided to have me on their special day.
When I was sitting there as a guest instead of holding a camera as a photographer, I just cannot help dropping tears and tears.
But that's the tears of joy, the tears of the pure happiness as a friend witnessing all the precious moments.
If images tell story,
I hope these images are telling a very beautiful one.
From the bride:
"Through your lens, I am able to see so many peaceful scene that I couldnt see on that day.
I am so grateful to have you as friend and as our photographer,
standing beside me to share the happiest day in my life."
Vendors included:
Photography: Jenny Tong Fine Art Photography
Floral design: Angelica silk land
Film scanning: Carmencita film lab